I'm organizing an event called Really Really Free Markets on June 10th in Turnure Park on Lake Street in White Plains. It is a community sharing event where everyone brings their old stuff such as books, clothes, pots and pans and CDs and everything is free. There will also be live music by Members of the Songwriters club, Brook Pridemore, Dave Cuomo, The Fainting Fancies, and many more; dance lessons and performance; and a number of great workshops on skills from surviving in the woods to fixing a bike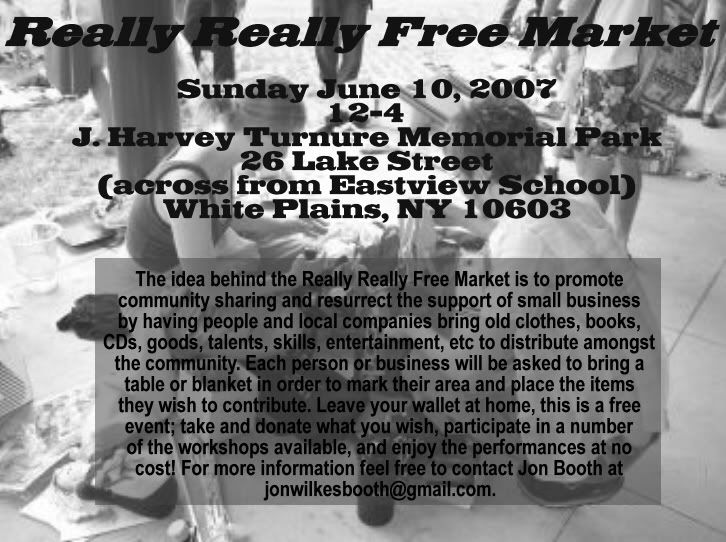 Heres the You Tube Video http://www.youtube.com/watch?v=InTesiURhBU

if you want to do a workshop please let me know!

peace!